Your garden will require less watering during the Winter months, so you should adjust your WX1 Tap Timer watering schedule accordingly.
In most cases, you should be able to stop irrigation from your tap completely and let the rain water your garden for you.

We suggest removing the timer from the tap and storing it away for the colder months, especially if your area is prone to frost.

We recommend that you first remove the WX1 Tap Timer from the Holman Home app, before removing the batteries (allow the timer to dry completely before removing batteries).
To do this - simply press and hold the WX1 Tap Timer device listed on the app and select 'Remove Device' icon.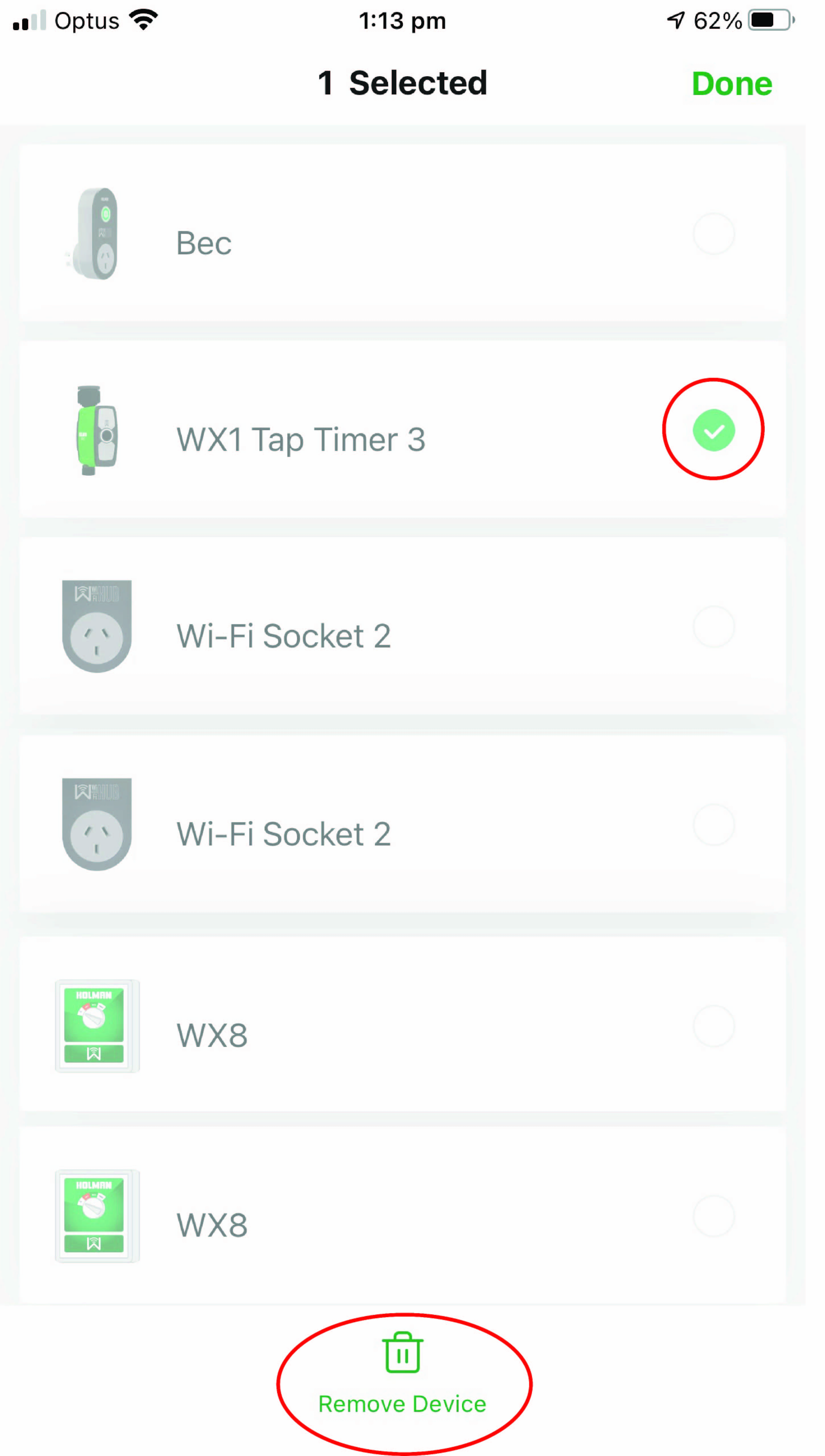 Finally, remove the WX1 Tap Timer from the tap, and allow it to dry completely before removing the batteries and storing.


If you wish to continue to use your Smart Moisture Sensor during Winter, you can simply remove the WX1 Tap Timer from the tap with batteries installed, dry it completely and then store it in a safe location within the frequency range of the Smart Moisture Sensor (we would recommend 15-20m).
You will be able to continue monitoring your garden bed temperature and moisture level through the WX1 Tap Timer app interface in Holman Home.