If you are having trouble connecting to your Holman Wi-Fi Hub through the default EZ Mode, you can connect directly to the Wi-Fi Hub from your smartphone using the AP Mode.
This will connect your smartphone to your Wi-Fi Hub through a hotspot connection.
1. Turn off mobile data
Having mobile data on when using AP mode means as soon as you connect to the hotspot, your phone will revert to mobile data – this interrupts the pairing.
2. Switch pairing mode from EZ to AP.
If you are having issues with your Wi-Fi Hub connection to EZ mode, switch pairing mode and follow the prompts for access point connection (AP Mode).
Once you are back in the pairing screen, select AP Mode by tapping EZ at the top right.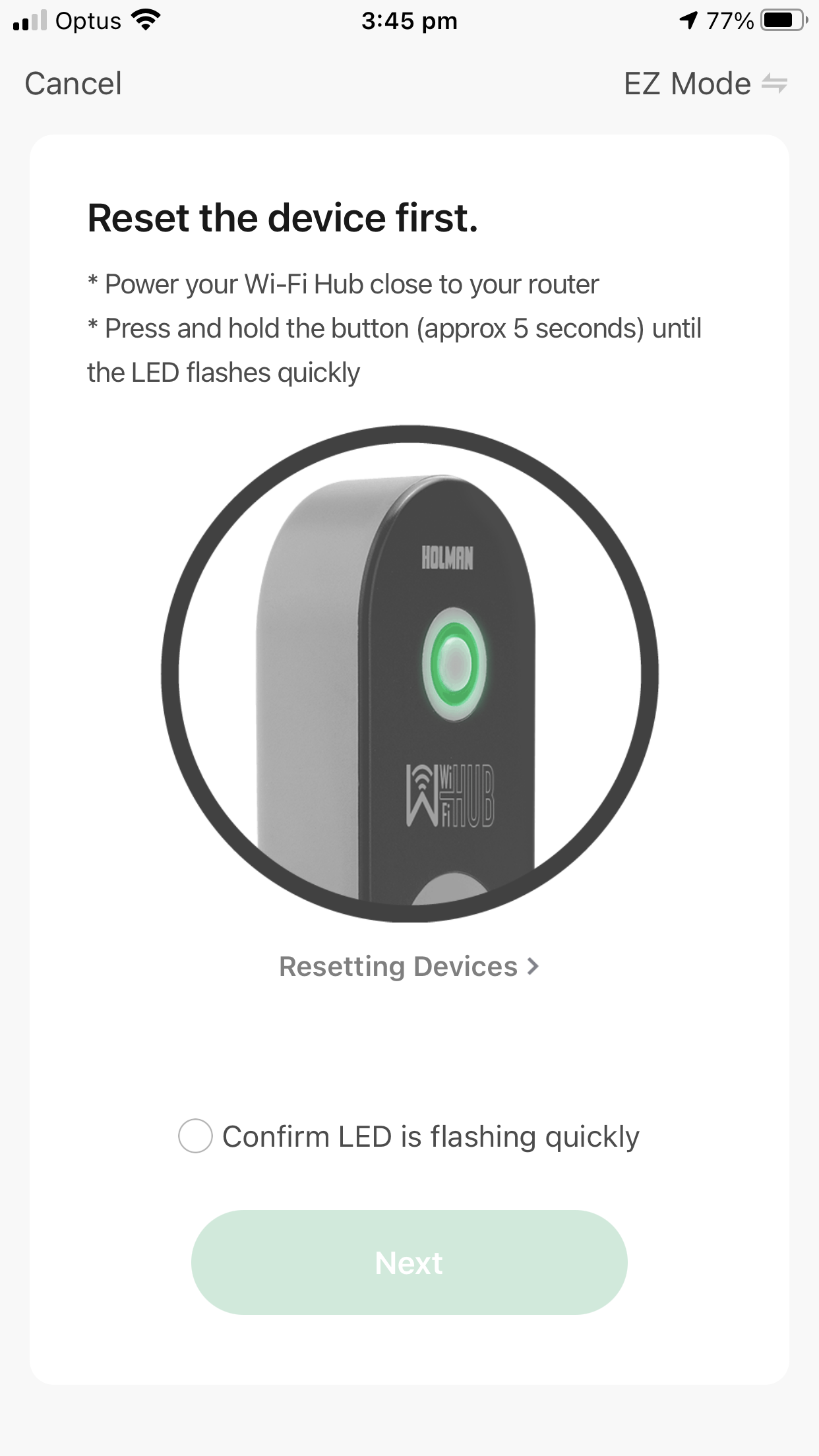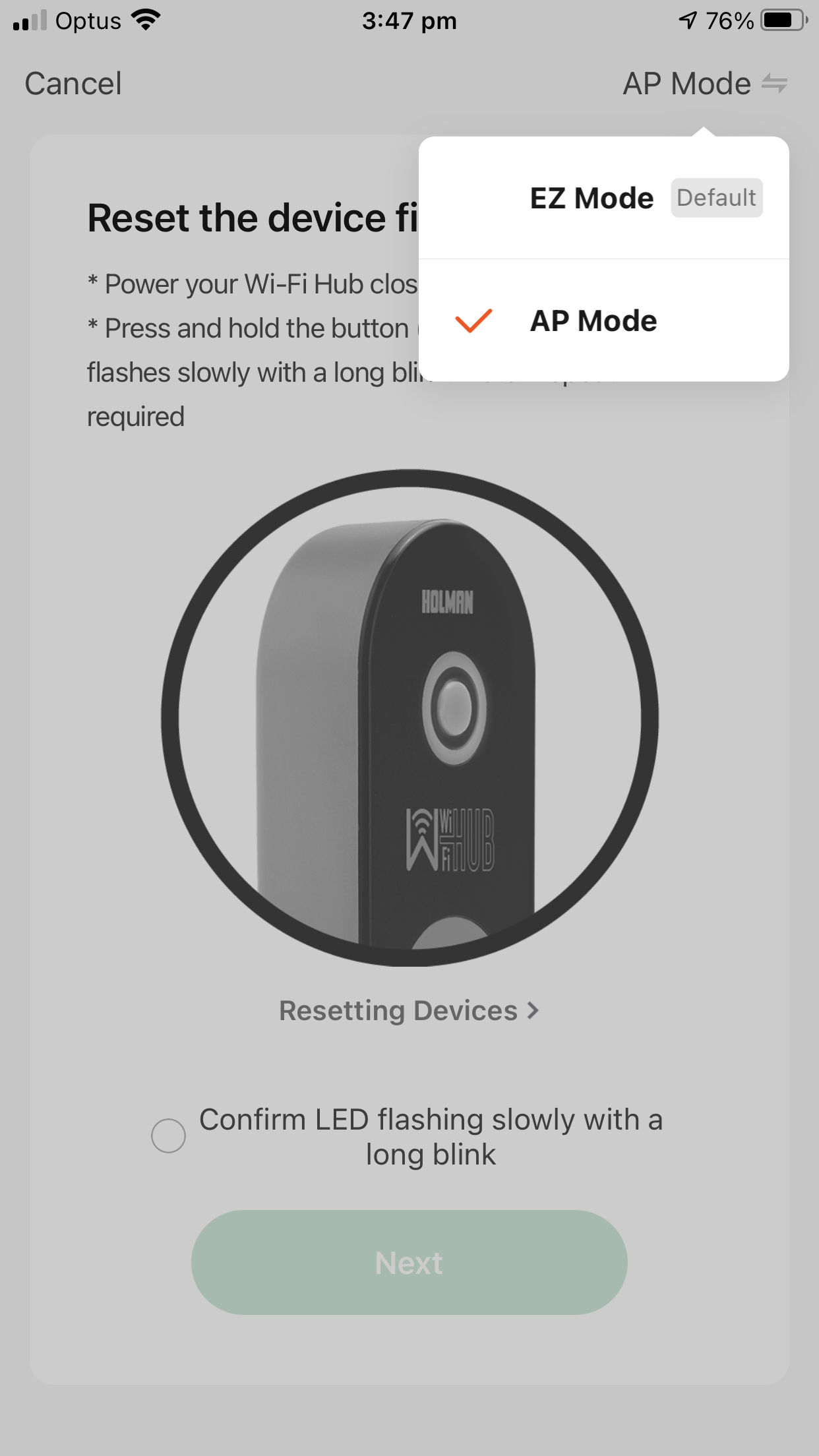 3. Ensure Wi-Fi Hub is in pairing mode.
Once AP is selected, be sure the flash mode described on the screen matches the flash mode on the device.
(This flash mode is like a breathing style flash pattern, with equal time on and off.)
Click confirm and connect.
If the Hub is not flashing, hold down the device button for 5 seconds until it begins to flash, click confirm and then next in the app.
4. Connect to the device's hotspot.
You'll see a demonstration of device hot spot names, followed by the green button 'Go to Connect'
Click 'Go to Connect'
This will take you into your phones list of available Wi-Fi networks, select and connect to the Holman signal.
Your phone will say this is not a secure network or that it has no internet/Wi-Fi signal, this is correct as we are connecting straight to the device itself, connection will revert to your Wi-Fi again after connection.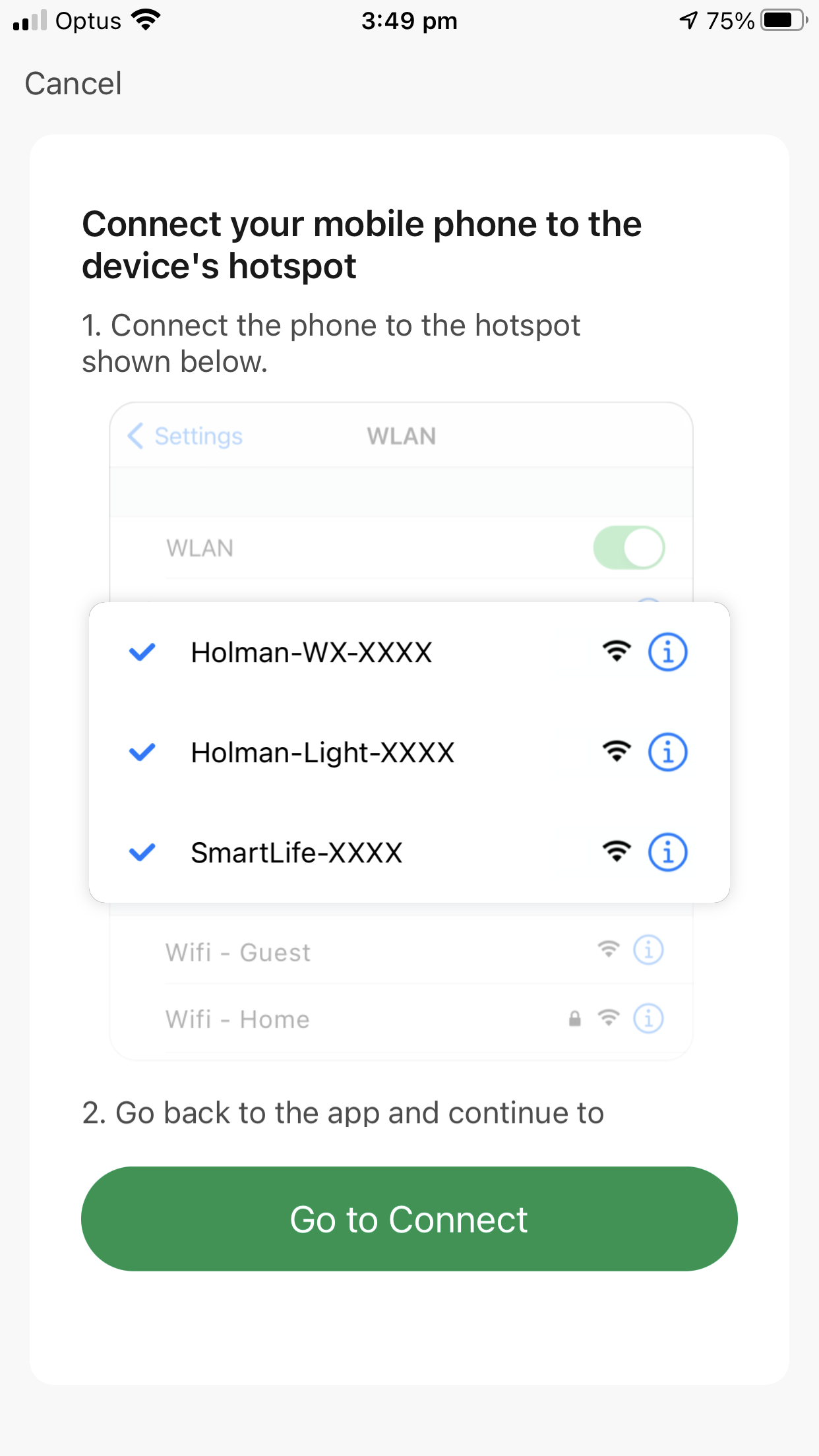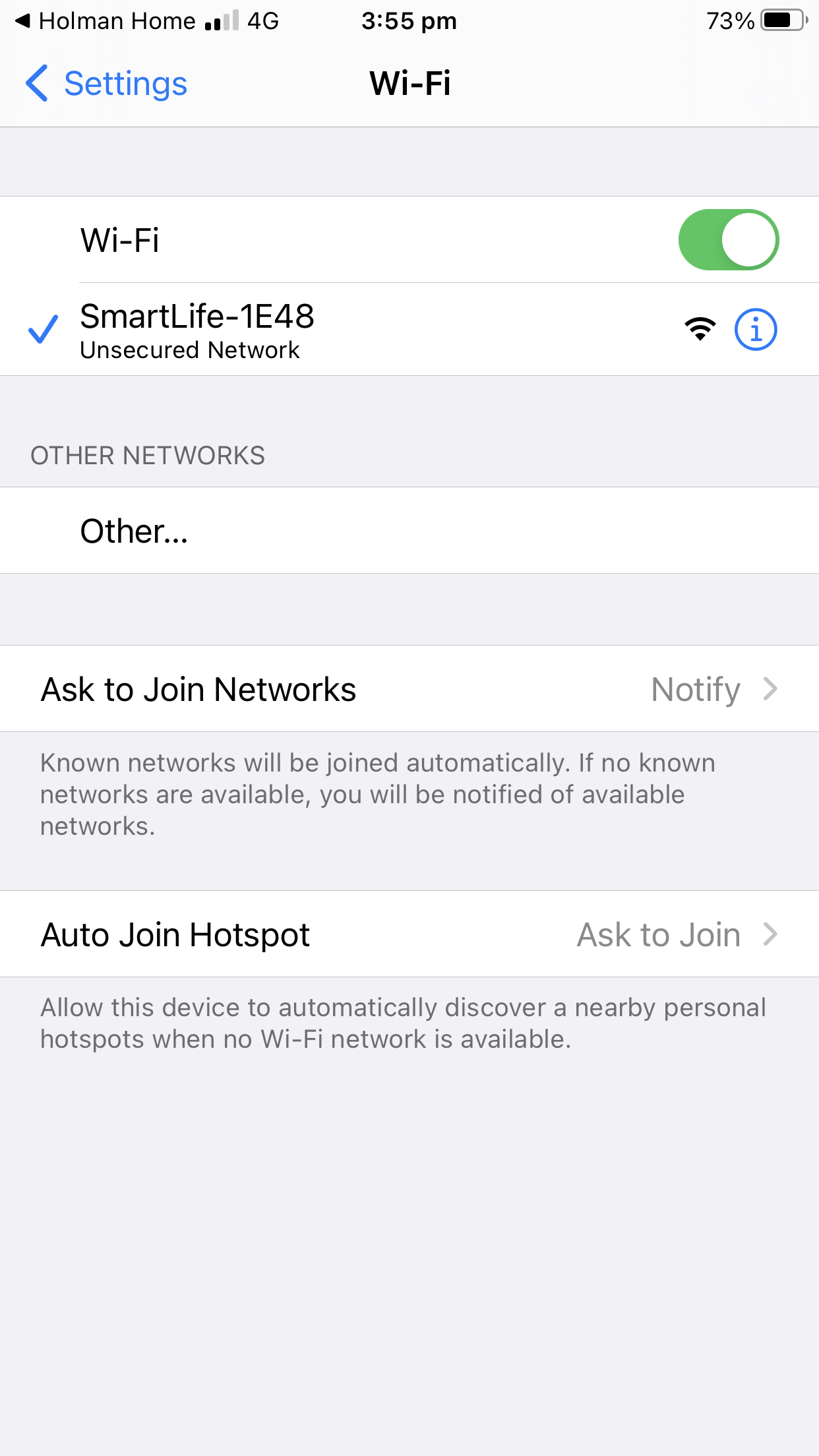 Please note that the unit name may vary between Wi-Fi Hubs, often the name will begin with 'Holman' followed by a series of numbers.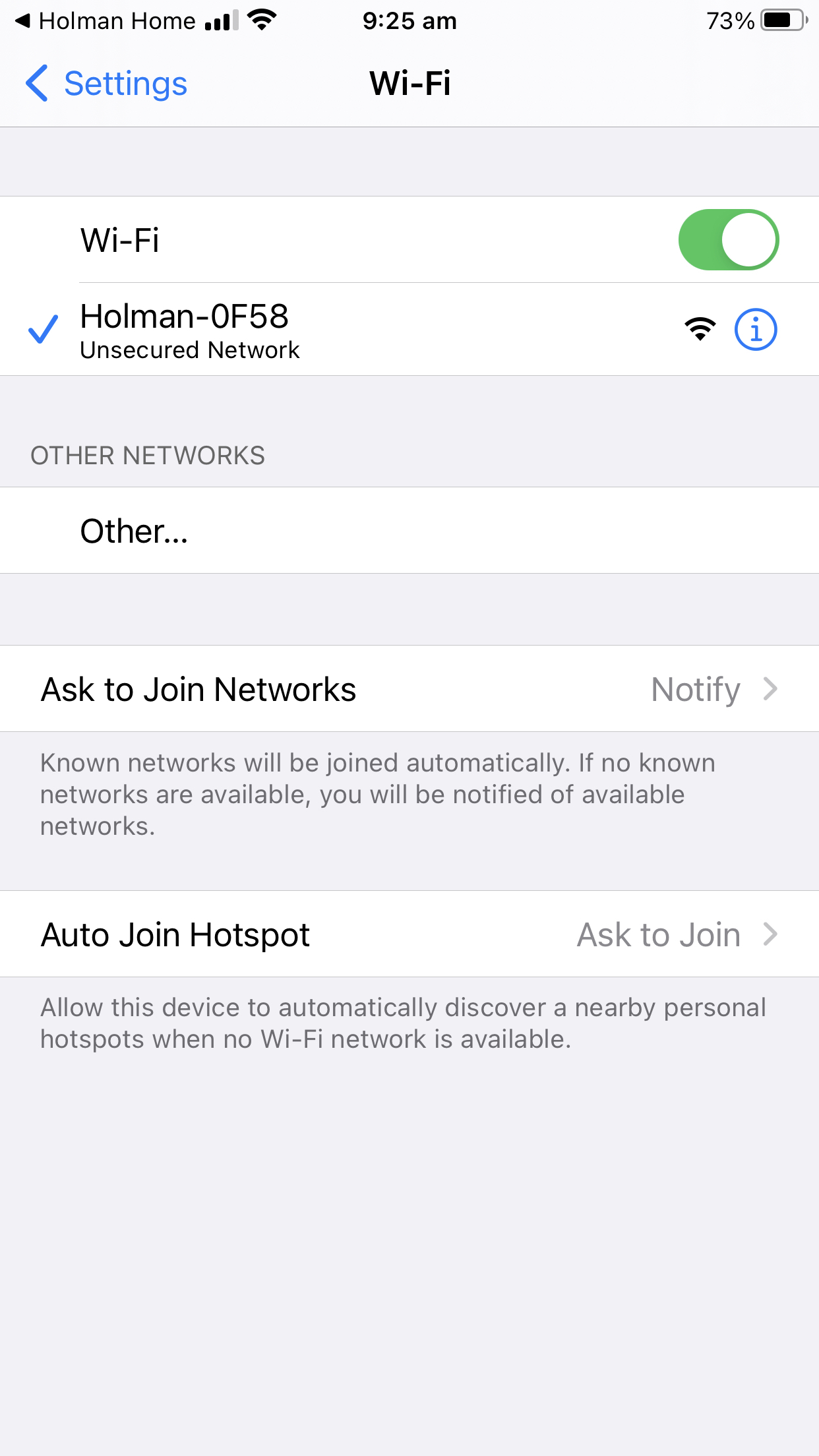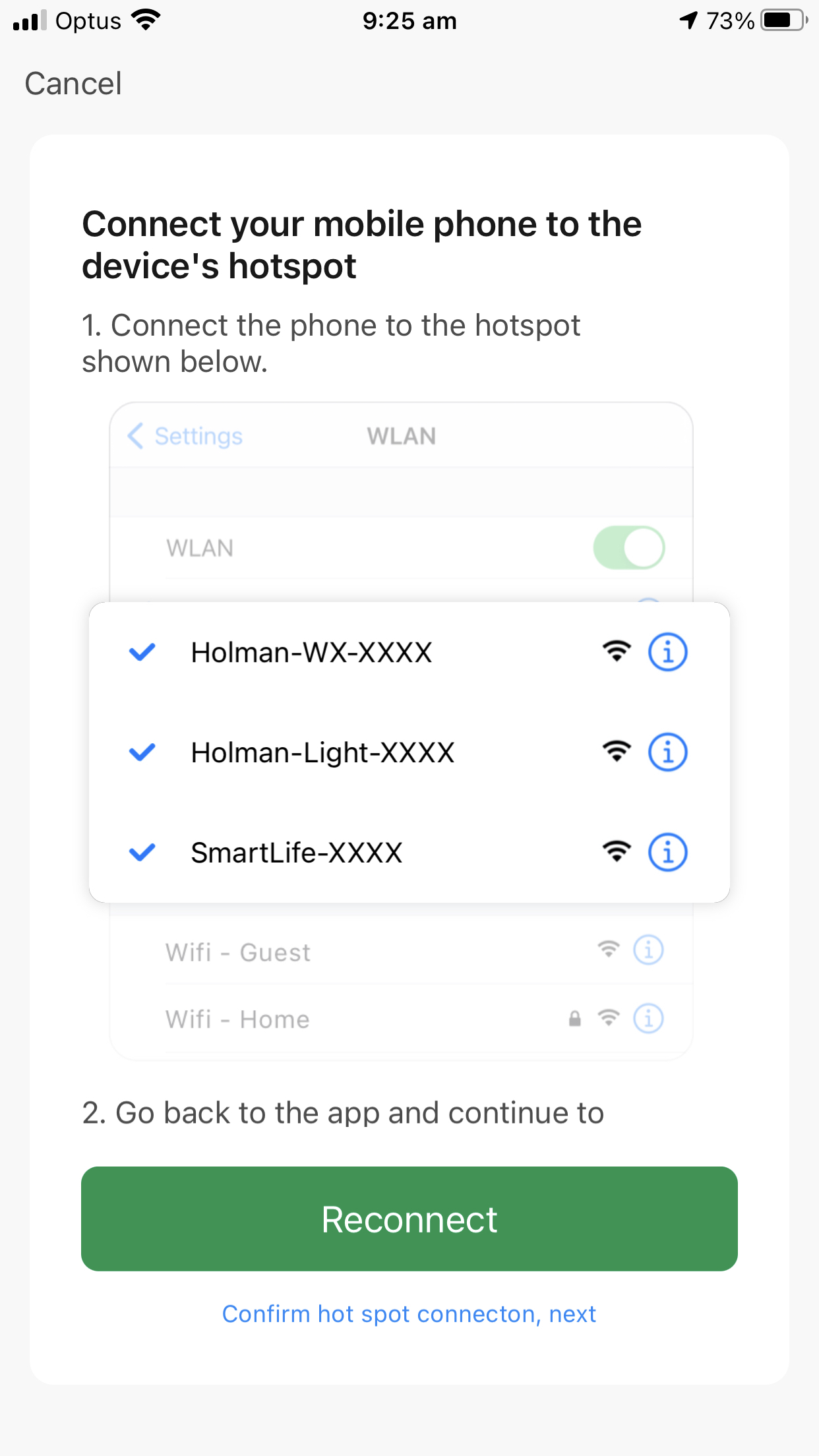 5. Add device from Holman Home app.
Once you have a connection, use MULTI SCREEN to exit Wi-Fi and go back to the Holman Home app
Your app should be starting the 2min countdown.
If however you see a 'Reconnect' button don't tap it, tap the blue text below (Confirm hot spot connection, next).
Holman Home will begin to add the device.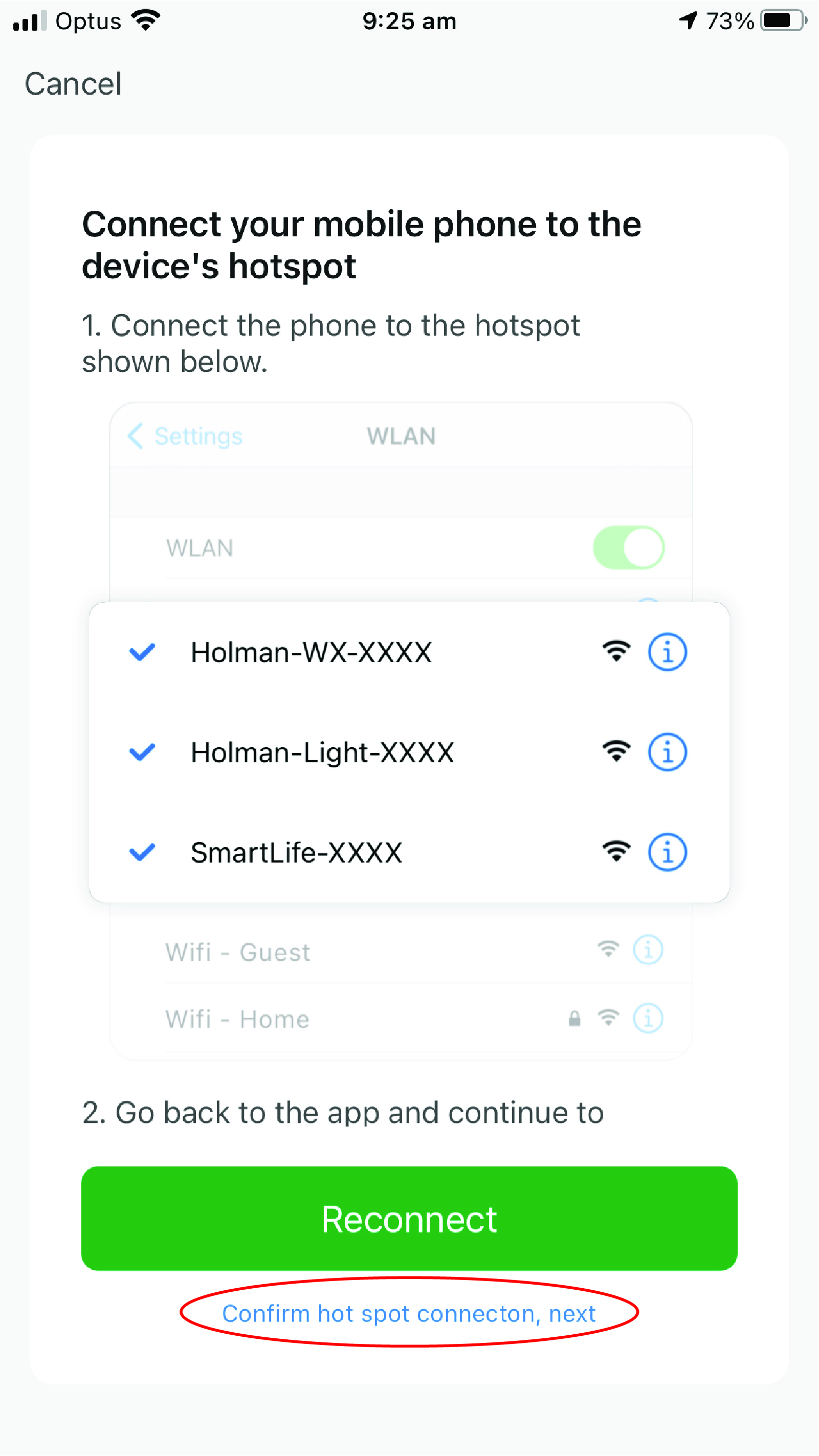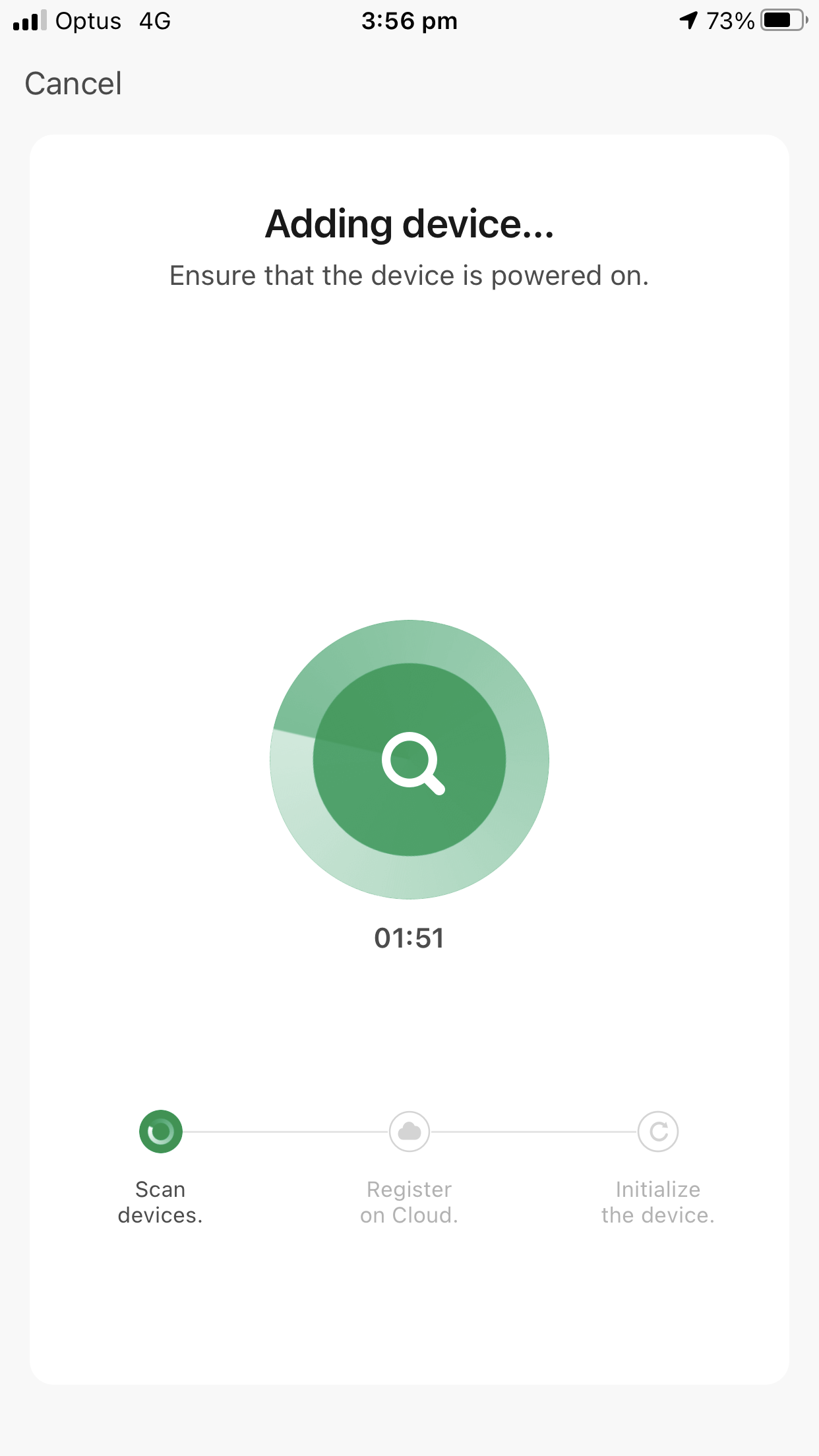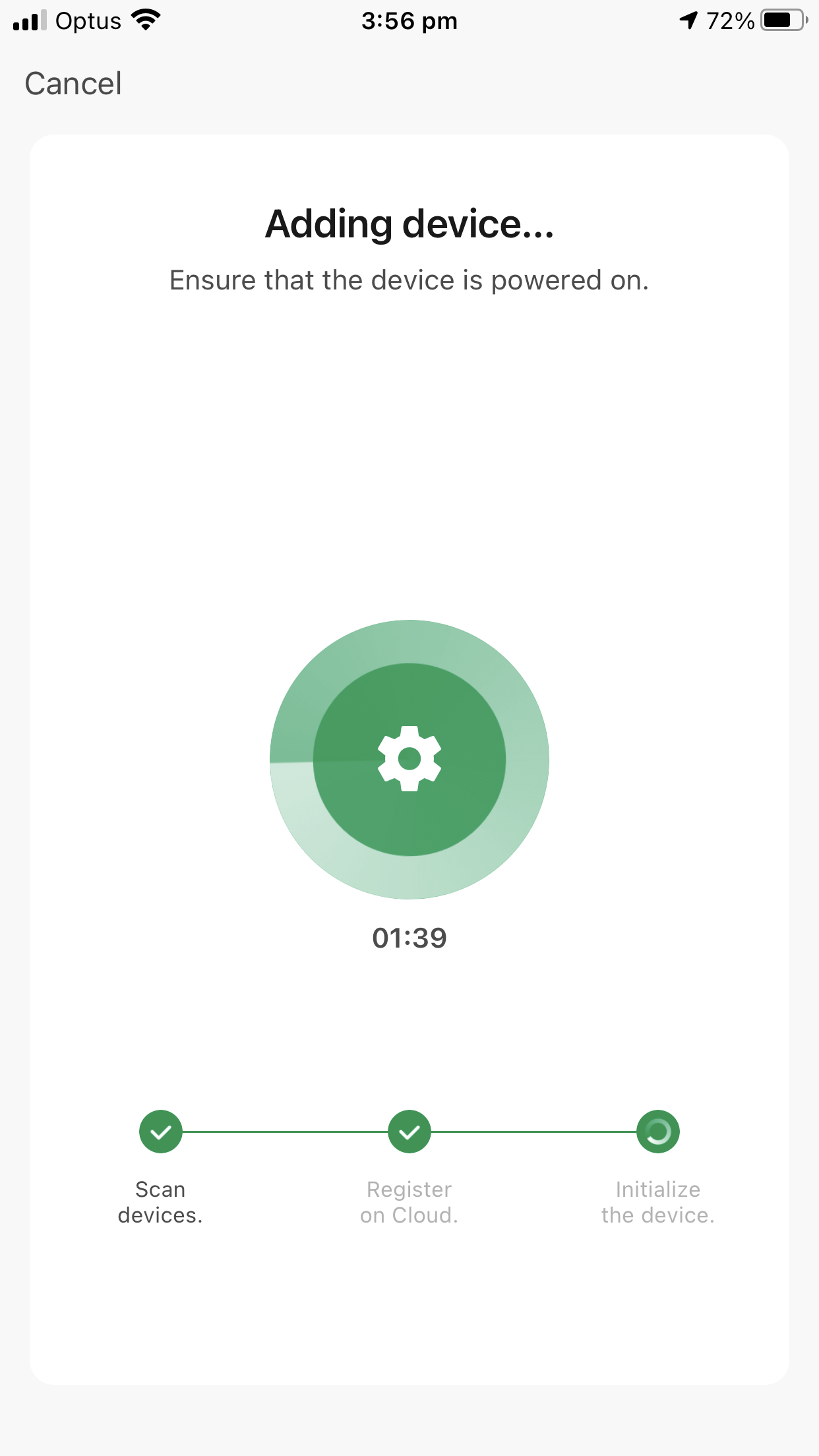 If you have a VPN or Firewall, please note this has to be turned off during pairing. You can access the MAC address for your Hub once it's been paired to the app, and then provision the Firewall after connection.

Should the Hub not respond to AP mode, and you've made more than 10 attempts at connection, we'd recommend to unplug the Hub for 10min. By resting the device you can be more likely to have success.