It is possible to create white light with both the HOLMAN Bluetooth and Wi-Fi Controllers - however the result will look more 'bright white' than 'warm white'.
For a true 'warm white' effect - please select the HOLMAN Warm White Bluetooth Garden Light Controller and the 2-pin Warm White lights.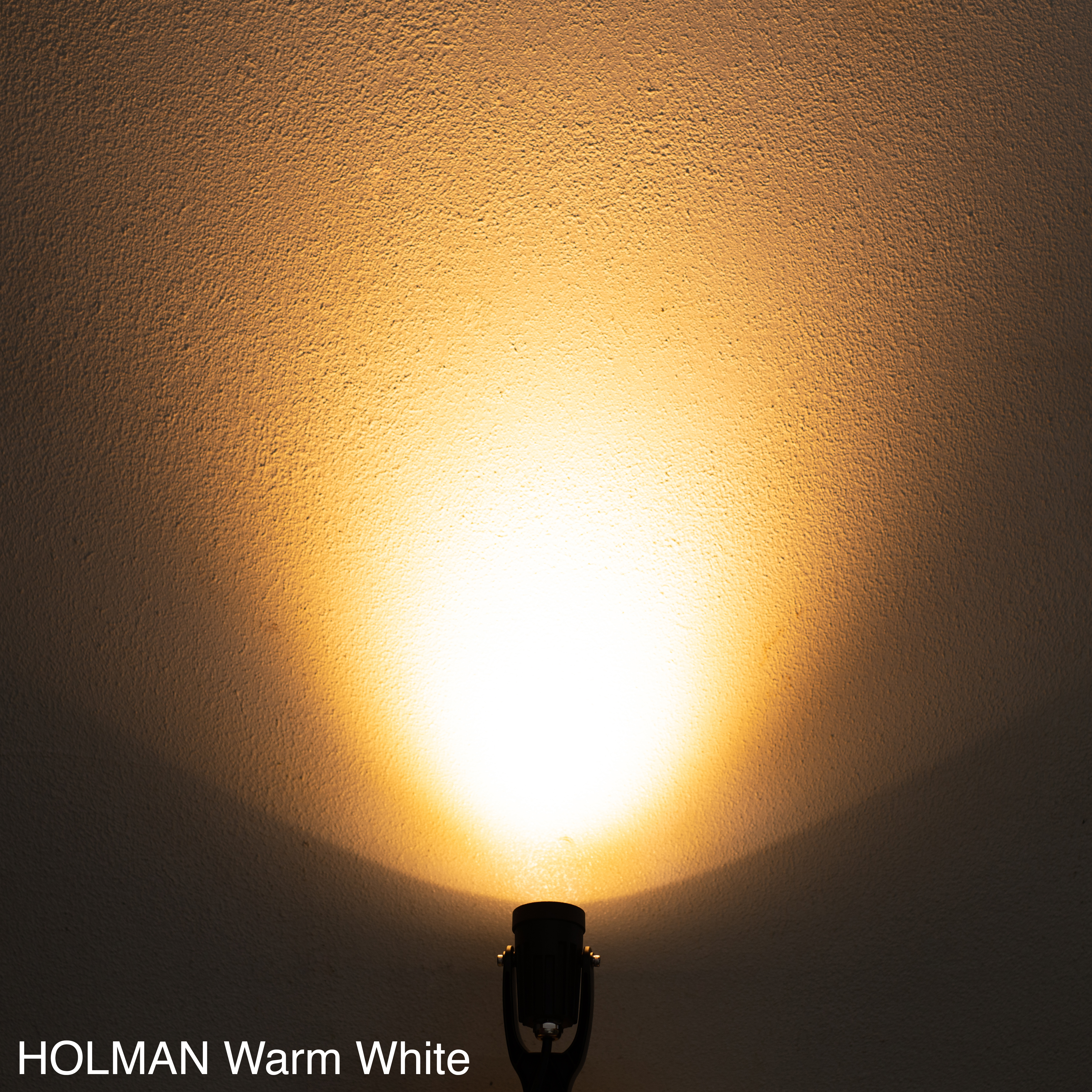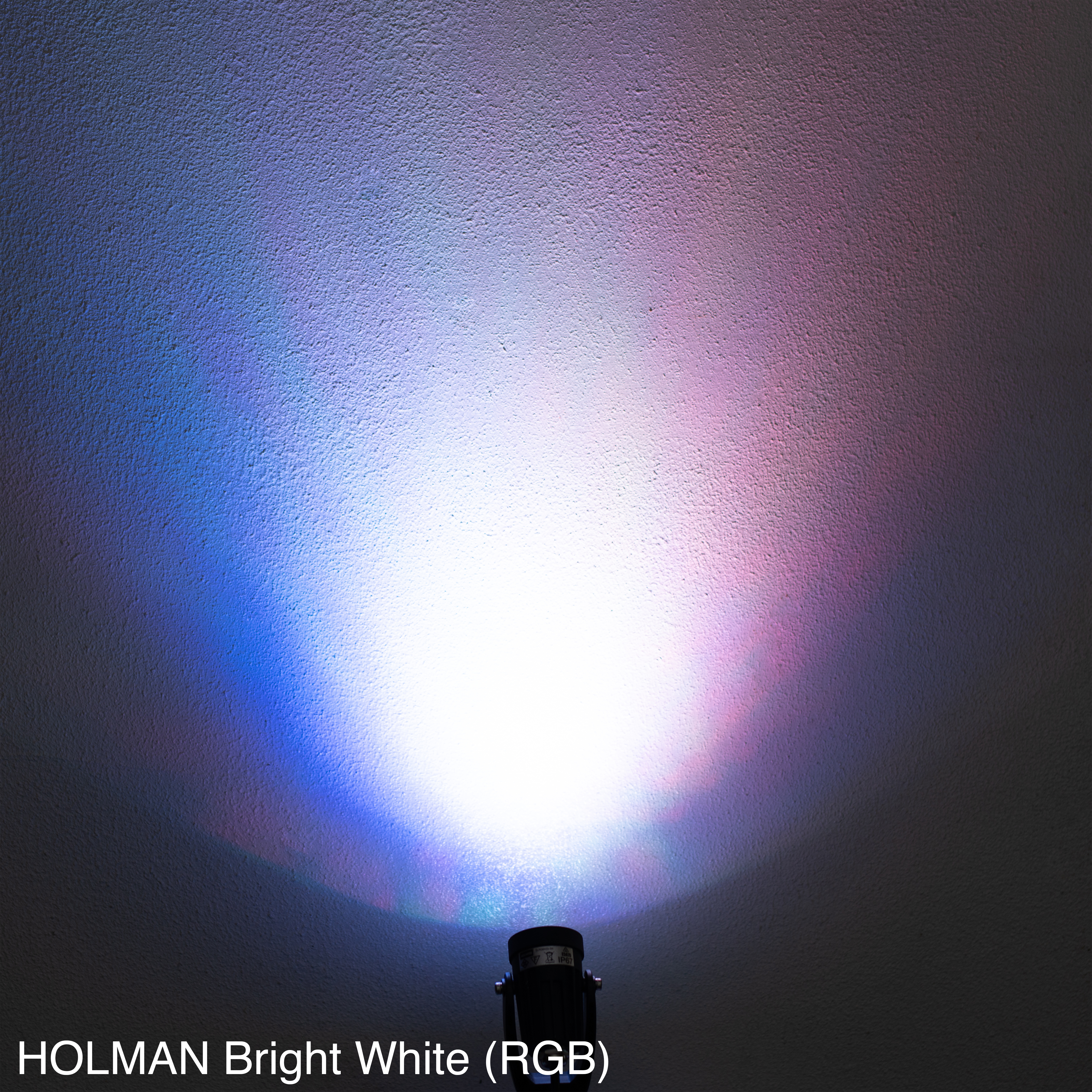 Selecting White Light With The HOLMAN RGB Colour Bluetooth Garden Light Controller:

1. Open iGardener with your smart device and tap the Colour Selector option on your RGB Light Source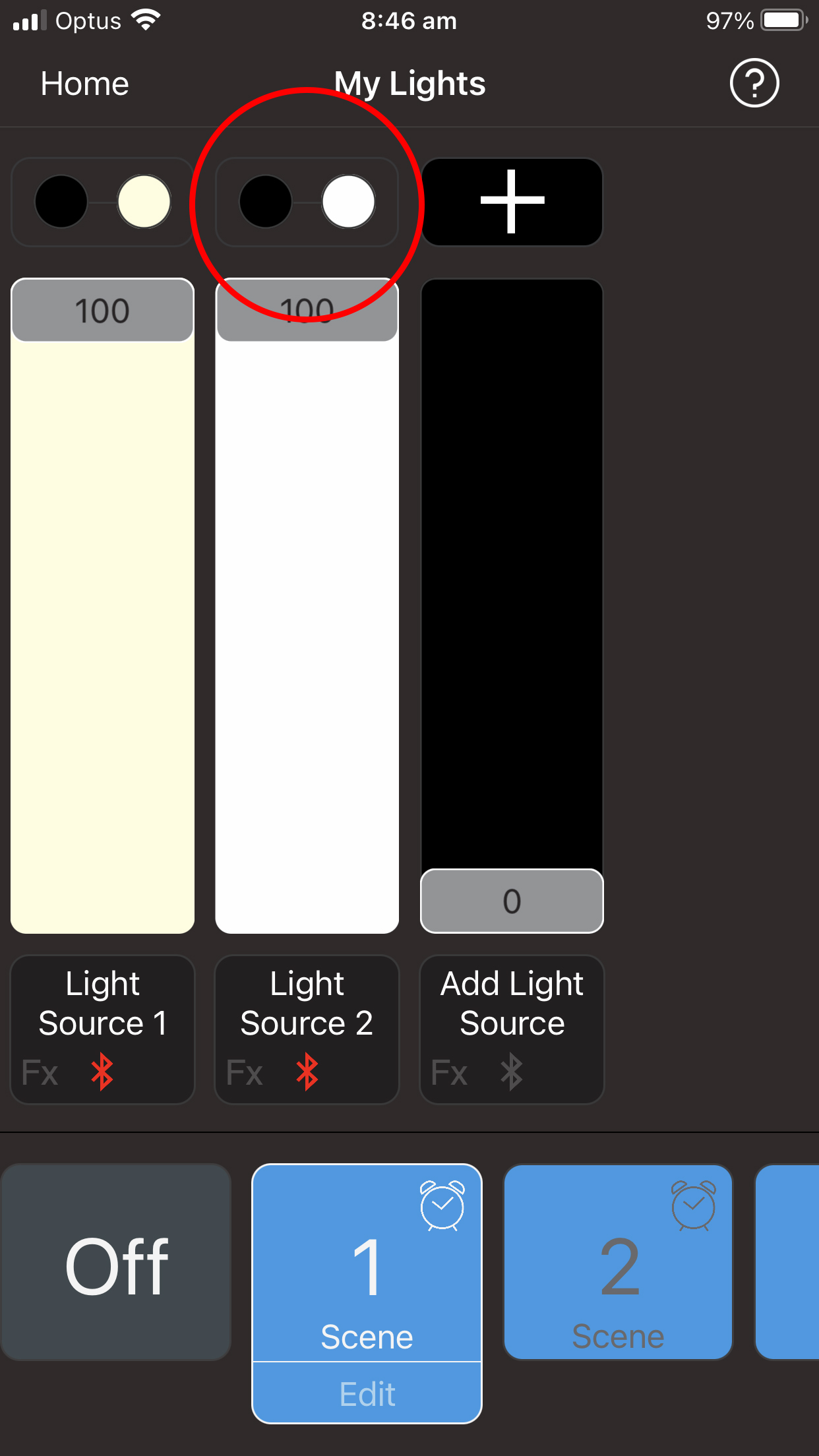 2. Select the white square at the top right corner of the screen, above the colour hue wheel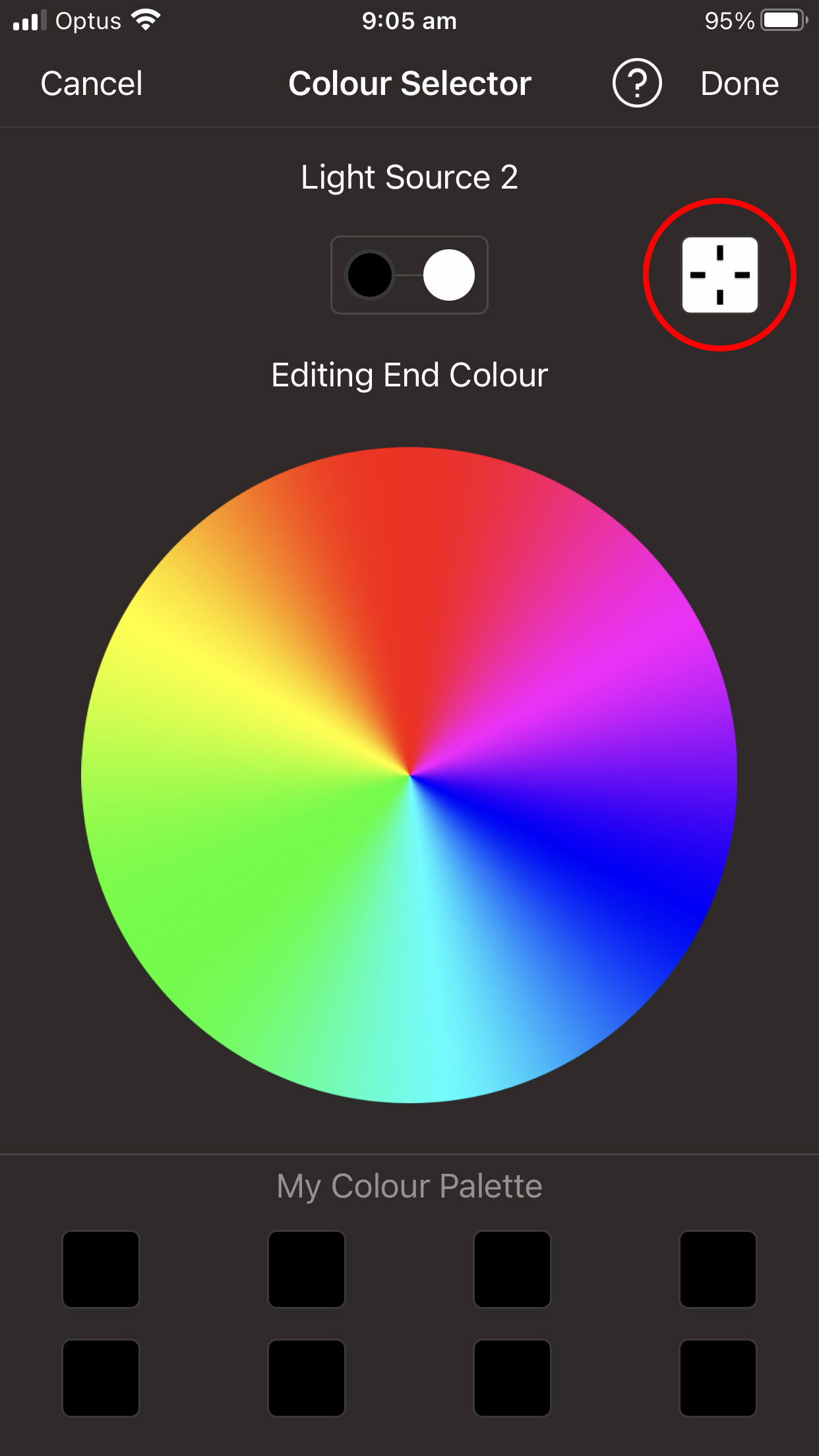 3. This will blend the red, blue and green lights - creating a white light. As all three colours are present in this scheme it is normal for each colour to be visible, although the overall effect will be a bright white light.
Selecting White Light With The HOLMAN RGB Colour Wi-Fi Garden Light Controller:


1. Open Holman Home and select the RGB Colour Wi-Fi Garden Light Controller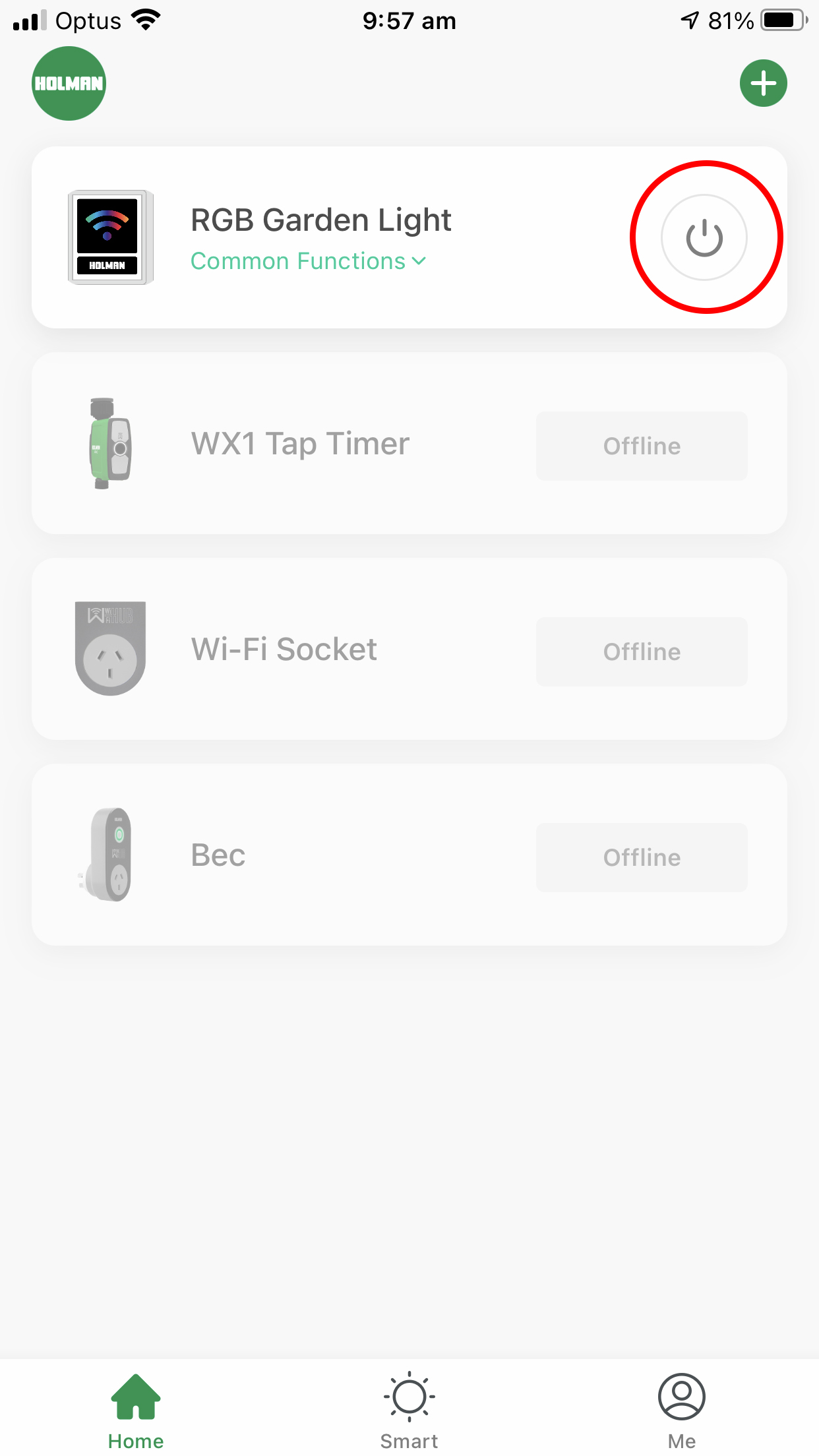 2. At the bottom of the Colour wheel screen there are two bars, the top bar is for Brightness and the lower bar is for Saturation.
Pull the Brightness toggle to 100%, and the Saturation toggle to 0% (it does not matter which hue you have selected on the colour wheel)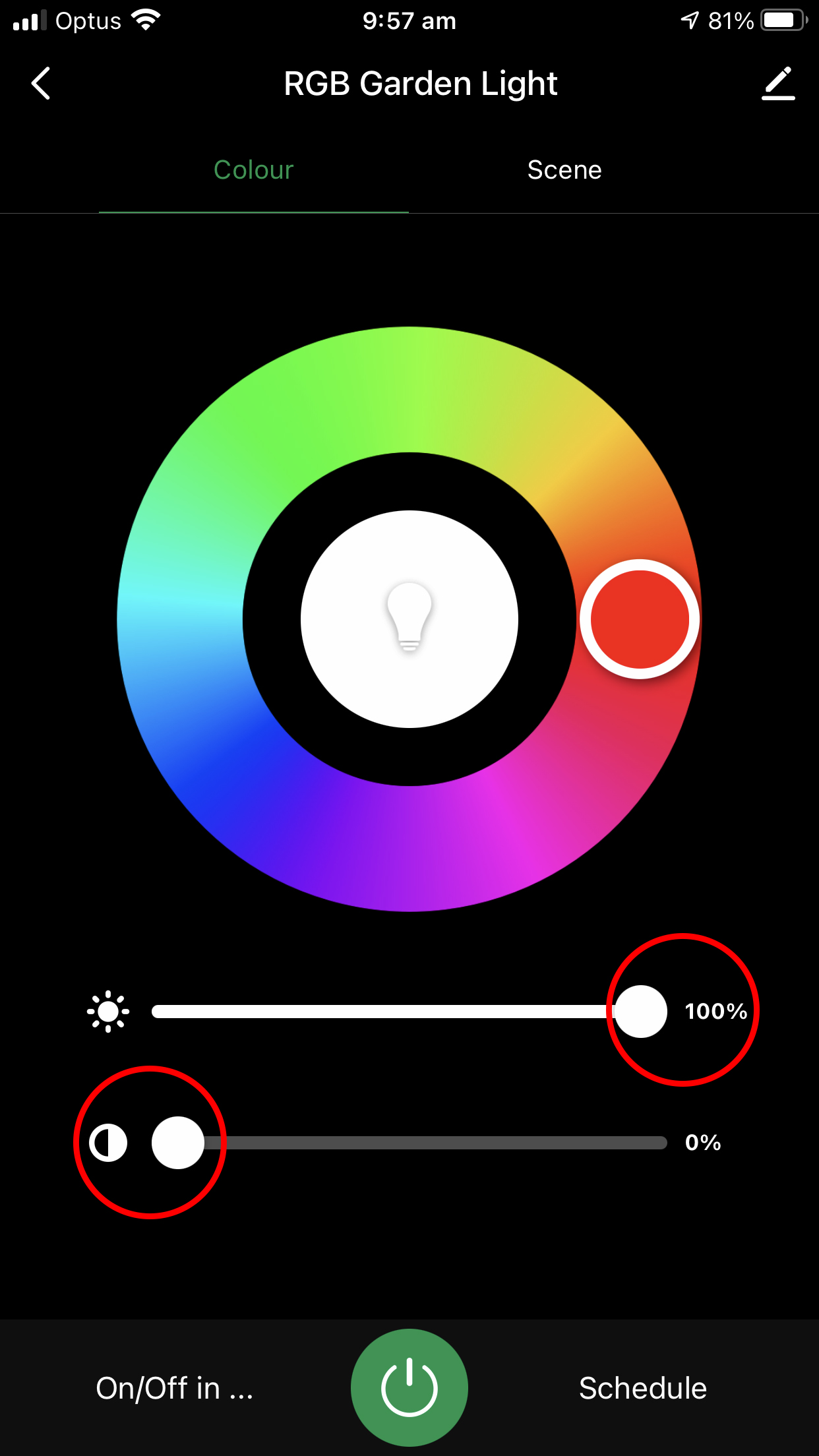 3. This will ensure that the lights will shine at full brightness capacity but with as little colour as possible, creating a bright white light.
(As all three colours are present in this scheme it is normal for each colour to be visible, although the overall effect will be a bright white light.)